Gearbox bevestigt Borderlands 3
Action RPG, First-person shooter
PC, PlayStation 4, Xbox One
'It's no secret, obviously there is going to be another Borderlands.' Dit is wat CEO van Gearbox Software Randy Pitchford antwoordde op de vraag wat de studio gaat doen nadat het klaar is met de ontwikkeling van Battleborn.
Die laatste game heeft meer gemeen met de Borderlands-serie dan de meesten zullen denken. De art director van Battleborn, Scott Kester, zal dezelfde rol vervullen in Borderlands 3 en creative chief Mickey Neumann zal het verhaal schrijven. Ook zei de studio dat er verschillende easter eggs verstopt zitten in Battleborn uit eerdere Borderlands-games en dat er in de DLC misschien wel Borderlands 3-easter eggs worden toegevoegd.
Tot slot wordt er al gewerkt aan het personage Scooper, de zoon van Scooter uit Borderlands 2. Neumann, die de stem van dit personage verzorgde, zegt dat het nog niet zeker is of hij ook de uiteindelijke game gaat halen. Eveneens is er nog geen datum van release of platformen voor Borderlands 3 bekend, dus zullen we voorlopig af moeten wachten.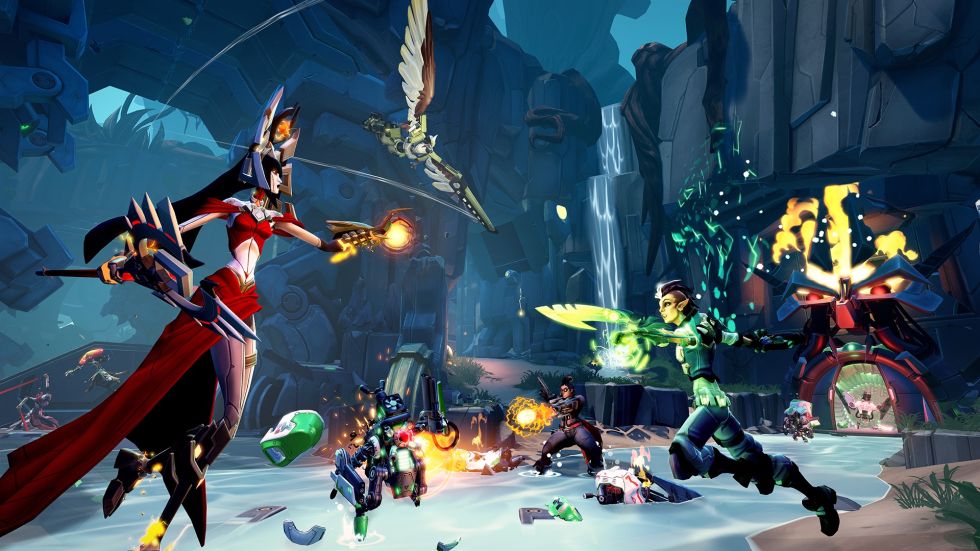 Bron: Eurogamer